For the Tourism Trade and Visitors to the Drakensberg
Spring 2022
       The Gaudy Commodore (Hannes Scharf)
Spring - encounter the full hue of green in the Drakensberg. The Drakensberg is perhaps the best area in South Africa to experience the wonder of Spring. This escarpment's dry, rugged landscape sheds its kaleidoscope of brown, and its grasslands are transformed into all the various colours of green imaginable, similarly to its thickets of Paperbark Acacia. This is a beautiful time to be outdoors and experience the many adventures of the Drakensberg.
"If we had no winter, the spring would not be so pleasant: if we did not sometimes taste of adversity, prosperity would not be so welcome" - Anne Bradstreet.
Photo credit: Mike Morgan
This edition includes overviews of:
Drakensberg's Butterflies
The Drakensberg is a paradise for the 'Butterfly Spotter' or Lepidopterists. Observe many of South Africa's estimated 801 butterfly types or taxa in this region.
The Gaudy Commodore is frequently noted throughout the year. This butterfly is predominantly blue in winter and red in summer. They congregate in holes in river banks and under rock overhangs at night and in the early morning in winter. It is a spectacular sight to see such a gathering.
A congregation of Gaudy Commodores on Drakensberg Dream Estate. Photo Credit: Hannes Scharf
Other butterflies frequently noted in the Drakensberg and surrounds include the African Clouded Yellow, African Grass Blue, African Migrant, African Monarch, Brown-veined White, Bush Bronze, Citrus Swallowtail, Common Diadem, Common Dotted Border, Common Hottentot, Common Zebra Blue, Garden Acraea, Geranium Bronze, Meadow White, Painted Lady, Pea Blue and the Yellow Pansy.
Dating Drakensberg's San Rock Art
Archaeologists use a fascinating technique known as Carbon-14 dating to determine the age of artefacts they discover on an 'archaeological dig'. This technique is based on the principle that radioactive Carbon-14 is absorbed by plants and animals when they eat or consume other organisms. This process stops when organisms die, and then Carbon-14 decays at a known rate.
Dr Mazel and Dr Alan Watchman used this technique to determine that San Rock Art in the Central and Northern Drakensberg is some 3,000 years old. They removed small flakes of organic material from paintings in this area and applied Carbon-14 dating technology to ascertain this.
The Drakensberg's Basket Weavers
Basket Weaving is an art practised skillfully by many Zulu-speaking women in the Drakensberg. It is a tradition handed down from generation to generation. Baskets, bowls and mats are created in various colours. Admire their skills at spots such as 'Basket Weaver Corner' at the junction of the R600 and R160 to Drakensberg Sun, on the lawns outside Champagne Castle Hotel, and the KZN Wildlife Camp at Monks Cowl and Royal Natal. Purchase one of these intricate pieces of art made from local indigenous grass. You will not be disappointed.

Drakensberg Breakfast Venues
Many of Drakensberg's guests use self-catering accommodation and are thus often on the lookout for an excellent breakfast venue. The Central and Northern Drakensberg has many of these. Good examples are:
Dragon Peaks Resort
Mac's Cafe
The Champagne Valley Bistro?
The Bakery
Thokozisa
Farmer's Fork
The Waffle Hut
Pig and Ploug
Roots
Bingelela
The Outspan
Mike's Pass 
This walk-up Mike's Pass near KZN Wildlife's Didima Camp and Cathedral Peak Hotel  provides stunning views of notable peaks in this area. These include Cathedral Peak, the Bell, the Inner and Outer Horn, and the Chessmen.
Follow one of two routes to reach the top of Mike's Pass. The first starts at the Didima Reception or from Cathedral Peak Hotel and follows a path more or less perpendicular to these venues. See the trails marked on the map below. The path then follows the ridge of Mike's Pass until the top. An alternative is to park at the base of the 4x4 road and walk up that route. This moderate hike is 14.5 km and takes about 5 hours to complete.
Source: All Trails
The top of Mike's Pass in early spring
Hiking Tips
Sign the mountain rescue register;
Wear sturdy hiking boots and carry a walking pole;
Wear a light rucksack even for a walk;
Ensure it contains food items for at least one day, warm clothing and a poncho (the weather in the Berg can change suddenly), sufficient water, a small medical aid kit, a cell phone, map, torch, whistle and a box of matches; and ideally a bivvy bag;
If you encounter a bushfire, try to get to a small grove of trees as quickly as possible or light a fire break around you. At worst, run directly through the fire and roll;
If caught in a lightning storm, urgently head for a forest. At worst, squat over a piece of insulating material and ideally cover yourself with a poncho or raincoat. Discard any metal items and leave your backpack a distance from you. Do not lie down or stand under an isolated tree; and
Walk in a group of at least three people.
Spring at the base of Cathkin Peak
Drakensberg Trees - The Paperbark Acacia
Acacia trees are an iconic symbol of Africa. The Paperbark Acacia or Vachellia sieberiana welcomes tourists as they enter the KwaZulu-Natal Midlands and lowlands of the Drakensberg. Easily recognised by its flat-top shape and flaky light-coloured bark. It is a tree that is very resistant to frost and bush fire. This tree can reach heights of 15 metres. 
A Paperbark Acacia in Winter
An outstanding feature of Acacia Trees is that they are deciduous or lose their leaves in late Autumn. They put on a brilliant display of new leaves in Spring.
Paperbark Acacia's Springing to life at Four Rivers Adventures September 2022
Rock Art Research Institute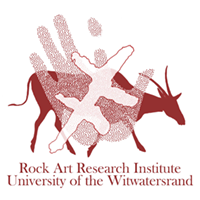 The Rock Art Research Institute of the University of Witwatersrand is one of the leading research institutes for rock art research. This institute has played a crucial role in interpreting and documenting the San Rock Art of the Drakensberg. In addition, this institute contributes substantially to a global digital archive of rock art. Please refer to https://www.bradshawfoundation.com/rari/. This resource is also the South African Rock Art Digital Archive (SARADA), which they maintain.
Sterkspruit Waterfall Viewing Site Restored
Under Roy Strydom's leadership, the Monks-Cowl Honorary Officer Group recently helped restore the Sterkspruit Falls Viewing Site. Sterkspruit Falls is the most leisurely walk in the Monks Cowl Camp area of Central Drakensberg. The Sterkspruit Loop is a walk of an hour or 3.4 kilometres. The views of Cathkin Peak are spectacular along this short trail.
Source: All Trails
Drakensberg Events in the Central and Northern Drakensberg
Winterton Parkrun takes place every Saturday morning from the Waffle Hut starting at 08.00
Cathkin Park Community Projects Run takes place on the last Friday of the month at 17.00  in Summer and 16.30 in Winter at Drakensberg Brewery at Berg Air Complex.
Drakensberg Boys' Choir School has a concert on Wednesday afternoons during term times www.dbchoir.com
Mountain Music Club takes place on the last Saturday of every month from 5 pm at Mac's Café, Cedarwood Shopping Centre. Dave: 0822527768
2022
October
1 Oct: The Farmers' Lawn Market. Amy 0824647803
1 – 2  Oct: Run the Berg Challenge 50km, 32 and 16km www.runtheberg.co.za
4  - 9  Oct: X- Berg Challenge Xtreme www.xbergchallenge.com
6 – 9  Oct: X- Berg Challenge Mini www.xbergchallenge.com
8 Oct: Blommevrou at Cathedral Peak Wine Estate Eldri 0829086517
14  Oct: Winterton Pink Walk at The Waffle Hut details to follow
21  -23  Oct: Ride the Berg www.ridetheberg.co.za
28  – 30  Oct: Kudu Canter . Linwood farm Bergville tamsyn@kuducanter.co.za www.kuducanter.co.za
November
5  Nov: Street Festival in Winterton 0825489910
8  – 11  Dec: TBC. Christmas in the Berg at the Drakensberg Boys' Choir School www.dbchoir.com
December
16  -18  Dec: Lube and Tube Amy 0824647803 lubeandtubewinterton@gmail.com
Ann Gray
9  September 2022
Drakensberg's Tourism Market
The Central and Northern Drakensberg has several major resorts that accommodate over 100 guests and a significant concentration of smaller self-catering, B&B's, lodges and Guest Houses. Easily accessed from this region's core markets, namely Gauteng and KwaZulu-Natal. This area is about a four-hour drive from Gauteng and two and a half hours from Durban. It is possible to fly into Pietermaritzburg and cut down the driving time to this destination. 
The Drakensberg is positioned at the consolidation or mature stage of Butler's Tourism Area Lifecycle model in terms of domestic tourism and the exploration phase concerning the foreign market. The domestic market is mainly made up of leisure holiday tourists who self-drive to the area. They tend to be couples or family groups. There are the occasional conference and incentive groups that visit the area. Particularly to resorts such as Champagne Sports Resort, Alpine Heath and Drakensberg Sun. These are the 'Well-to-do Mzansi Families', 'Spontaneous Budget Explorers' and 'Seasoned Leisure Seekers'.
Foreign tourists are predominantly self-drive young and middle-aged adventure seekers (Next Stop South Africa's and Wanderlusters from the Millennial and Generation X groupings). Attracted to the area for hiking and other adventure opportunities, such as zip-lining, hot air ballooning and helicopter flips.
According to South African Tourism, some 65,000 foreign tourists visit the Drakensberg annually. This segment is approximately 8% of the foreign tourists visiting KwaZulu-Natal and 1% of all foreign tourists visiting South Africa. This portion seems to be a growing market, as an estimated 47,000 visited this area in 2016.
The nature of this market can be assumed to be in line with the foreign makeup of the KwaZulu-Natal overseas tourism market that predominantly comes from the UK, Germany, USA and France.
Tourism KwaZulu-Natal has determined that some 186,000 domestic tourists visit the Drakensberg annually. The key markets are the provinces of KwaZulu-Natal and Gauteng.
The overall Drakensberg tourism market is worth in the order of a billion Rand per annum.

Drakensberg's Weather Charts
Drakensberg Tourism Directory
Download the Drakensberg Experience Map
Adventure Operators
Active Escape
All Out Adventures
Berg Adventures
Cathkin Trails for Mountain Bikers
Drakensberg Ballooning
Drakensberg Hikes
Drakensberg Mountain Bike Trails
Dragon Peaks Resort
Four Rivers Adventures
Hike The Berg
Leap Adventures
Scootours
The Northern Horse
Ushaka Horse Trails
Westline Aviation
Battlefield Sites
Bloukrans
Doornkop Laager site
Rensburgskop Battlefield
Siege of Ladysmith (various)
Thukela Heights (Various)
Willow Grange
Winston Churchill Capture Site
Zaailaager / Saailaager
B&Bs
Alkamia B&B
At Home
Bell Park B&B and S/C
Bingelela Restaurant / Pizzeria & B&B
Cathkin Cottage B&B
Easby B&B
Itumeleng B&B Bergville
Nzima B&B
Tugela Fall B&B
Backpackers
Amphitheatre Backpackers
Drakensberg Bush Lodge
Inkosana Lodge
Booking Agencies & Tour Operators
Africa Ignite
Berg Adventures
Cathkin Booking & Management Services
Cathkin Park Reservations
Golf got you
Ron Gold Historical Tours
Camping & Caravanning
Mountain Splendour Eco-Resort
Dragon Peaks Mountain Resort
Monks Cowl Camp
Royal Natal Camp
Injisuthi Camp
Coffee Shops & Restaurants
Bingelela Restaurant / Pizzeria & B&B
Canaan Coffee & Gifts
Champagne Bistro
Chocolate Memories
Drakensberg Brewery
Farmers Fork
Four Rivers
Kabbo Burger Factory
Mac's Coffee Shop
Pig & Plough
Scrumpy Jack Farmstall
The Coffee Patch
The Griller Restaurant
The Salesyard
The Tower of Pizza
Thokozisa Restaurant
Valley Bakery
Waffle Hut
Conference Venues
Alpine Heath
Alpine Heath
ATKV Drakensville Resort
ATKV Drakensville Resort
Cathedral Peak Hotel
Champagne Castle Hotel
Champagne Sport Resort
Dragon Peaks Mountain Resort
Little Switzerland Hotel
Sandford Park Country Hotel
The Nest Hotel
Wits End Mountain Resort
Craft Shops
BergAir
Cedarwood Village Shopping Centre
Chocolate Memories
Farm Friends Farmstall
KwaZulu-Natal Weavers
Sandra's se Winke;
The Oaks Supermarket
The Outspan
Thokozisa 
Estate Agents
Chas Everitt - Pierre de Wet 0645120809
Game Reserves/ Conservation Areas
Kwaggashoek Game Ranch
Slievyre Game Farm
Spionkop Nature Reserve
Weenen Nature Reserve
Zulu Waters Game Reserve 
The Drakensberg World Heritage Site
Golf
Hlalanathi Berg Resort
Champagne Sports Resort
Cathedral Peak Hotel
Monks Cowl Golf Resort
Guest Houses
Ashtonville Terraces Guesthouse
Monte Vista
The Riverhouse
Lodges, Hotels & Resorts
Alpine Heath
Ardmore Guest Farm
Blue Haze Country Lodge
Cathedral Peak Hotel
Champagne Castle Hotel
Champagne Sports Resort
Cheetah Ridge Lodge
Dragon Peaks Mountain Resort
Dragons View Lodge
Esiweni Lodge
Ezulwini Berg Resort
Hlalanathi Berg Resort
Inkungu Lodge
Kwaggashoek Game Ranch
Little Switzerland Hotel
Mackaya Bella Lodge
Monks Cowl Golf Resort
Montusi Mountain Lodge
Sandford Park Country Hotel
Spionkop Lodge
The Cavern Resort & Spa
The Nest Hotel
Museums
Ladysmith
Sandra se Winkel
Winterton
Other Attractions
Cathedral Peak Wine Estate
Dragon Rock Reptile Centre
Drakensberg Boys Choir School
Drakensberg Brewery
Falcon Ridge Raptor Centre
H and D Honey Products
Public San Rock Art Sites
Injisuti Camp, guided tour to Battle Cave
Road Side Assistance
Tyre Roadside Assistance 0617821591
Self-Catering
Accommodation at Trek Trips & Trails
Alpine Heath
Alpine Heath
Ama Casa Self-catering Cottages
Amphitheatre Backpackers
ATKV Drakensville Resort
Bell Park B&B and S/C
Birdsong Cottages
Celtis cottage
Champagne Cottages
Champagne Lane Resort
Champagne Valley Resort
Dalmore Guest Farm
Didima Camp
Drakensberg Dream Cottages
Drakensberg Hikes
Drakensview S/C
Fernwood Shareblock (Pty) Ltd
Giants Castle Camp
Glenside Farmhouse
Goodhope Country Escape
Graceland Self-Catering Cottages
Hill Billy Cottages
Ihophe(Turtle Dove)
Ihophe(Turtle Dove)
iKhaya Lodge
Ikhayamalafu Mountain Hideaway
Ikhunzi Cave
Ledges Retreat
Little Acres
Linglela Lodge
Nambiti House
Oak Cottage
Ondini Guest House
Ouma se Opstal
Peak View Cottage
Pumeleni
River Crossing
Rockwood Earth Lodge
Slievyre Game Farm
Sungubala Eco Camp
Tendele/ Royal Natal
Vultures View
Wits End
Spas
Alpine Heath
Champagne Castle Hotel
Champagne Sports Resort
Monks Cowl Golf Resort
Spoilt Green Eco-Spa
The Nest Hotel